THE 2019 KEATING AWARD Winners
Chesapeake Bay Writers, a chapter of the Virginia Writers Club committed to supporting the literary arts and serving authors in Virginia's Northern Neck, Middle Peninsula, Williamsburg and surrounding areas, is proud to announce the winners of the first annual  Keating Award, a literary competition in honor of author and renowned scientist Jean Clarke Keating. Thank you to all who participated!
Fiction First Place:
Frank Milligan, Williamsburg, Va "Tit for Tat"
Judges' comments: This entry does an excellent job of creating a story out of one small moment in time. I particularly enjoyed the author's use of language and the author's ability to paint the picture of a New York neighborhood from a child's perspective. 
Second Place:
Patricia Procopi, Hayes, Va "Please…Tell Me More"
Third Place:
Tim Holland, Williamsburg, Va "Changing Trains"
Non-FictionFirst Place:
Sara Etgen-Baker, Anna, Texas "Table for Two"
Judge's Comments: Gentle voice. Great imagery. Very well done. Stayed right with you as the reader.
Second Place
: Frank Milligan, Williamsburg, Va "The Last Retreat"
Judge's Comments: Delightful—funny, rollicking along, written extremely well.
Third Place:
Corey Stewart Hassman,  Kilmarnock, Va "Revelation in the Wreckage"
Honorable Mention:
  Sara Etgen-Baker, Anna, Texas "Running with My Words"
PoetryFirst Place:
Ellen Dugan, Richmond, Va "Have You Ever Tried to Meditate?"
Judge's Comments: Sophisticated poetic devices, vivid language choices, and a universal theme make this poem an outstanding entry.  Not only is it "spot on" in all of the areas of judging criteria, but it's fun to read because it has a hint of humor. Extremely well-written.
Second Place:
Kortni Austin, Elizabeth City, NC. Collection – "Momma Don't Go," "The Mind is a Dangerous Place for a Child," "A Story for my Son."
Judge's Comments: Simple words and short phrases, but it paints a powerful image of a family in crisis with a hint of optimism at the end.  The structure of the three poems are well thought-out, consistent , and clean.  The language choices were purposeful. Powerful themes.
Third Place:
Ellen Dugan
Collection – "Are the Bullets Real?" "Leaving," "Fragile People."

 
Judge's Comments: Three distinctly different structures and forms, all successful. The themes are varied. Thought-provoking.
Poetry Honorable Mentions:
Craig MacQueen, Lancaster, Va "Night Heron"
Ellen Dugan "Stormy Weather" (part of a collection)
Laura Forster, North Chesterfield, Va "Exceeding the Chandrasekhar Limit" (part of a collection)
Gloria Wang, Fairfax, Va  "Home is Far From Where I Stand" (part of a collection)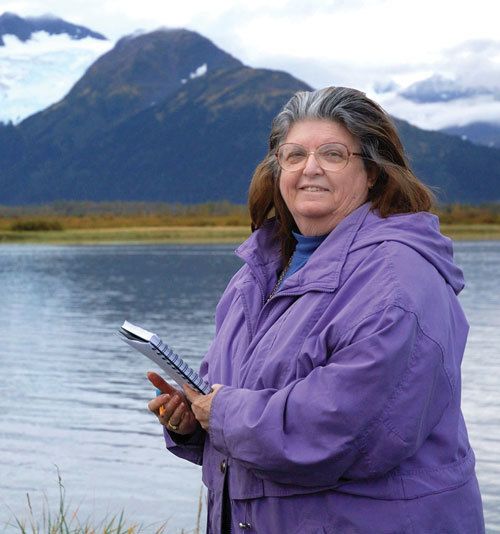 The Judges
FICTION JUDGES TAMARA BEARD and STEVE  MITCHELL :
Tamara Beard
is the owner of Wrapped Up Writing, a business that provides editing, proofreading, and content writing services. She has a Bachelor of Arts in English with a writing concentration and communications minor from the University of Tennessee at Martin. She currently lives in Germany and enjoys reading, traveling, and volunteering in her spare time. Connect with her on her website at 
wrappedupwriting.com
or on Facebook (@wrappedupwriting).
Steve Mitchell
is an award-winning writer and journalist, published in December magazine, Southeast Review, StorySouth, Red Fez, The Tishman Review, and Contrary, among others. His novel,
Cloud Diary
,
published by C&R Press, was shortlisted for the Sir Walter Raleigh Award. His book of short stories is
The Naming of Ghosts
from Press 53. A winner of the Curt Johnson Prose Prize and the Lorian Hemingway International Short Story Prize, he has been nominated a number of times for the Pushcart Prize.
NON-FICTION JUDGE GARY KESSLER
Gary D. Kessler
is a former CIA analyst, news agency managing editor, diplomat, theater critic, movie consultant, book editor, and publishing consultant. His published works include the short story collections
On the Downtown Mall
and
Shadow of the Blue Ridge
; volume editor for the two-volume
WritersNet Anthology of Prose and Poetry
, the four-edition
Blue Ridge Anthology
, and (in pen name) the five-edition
Skyline
anthology; coauthor of a publishing reference,
Finding Go! Matching Questions and Resources in Getting Published
, and of a Bible study,
(Re)Tell Me the Stories
; and author of a mystery novel,
What the Spider Saw
, the memory book
Of Me I Muse
, and, in pen name, more than forty other novels and novellas. He has won or placed in multiple Va Writers Club annual contests, three times in the UVa Art Museum's Writer's Eye prose contest, and placed in the John Gresham–judged
The Hook
short story contest in 2011.
POETRY JUDGE LIZ COOPER
Liz Cooper
has taught writing to elementary age children as well as freshman college students. She enjoys all forms of writing. Liz is a retired school system language arts administrator and is now concentrating on her own writing projects. She is the author of Granny's Teeth- a Collection of Quirky Rhyming Tales, Bluebell Skinks Wheelchair Kid, and is currently working on her third book. You can read more about Liz on her website:
www.lizcooperauthor.com
First Place Winners' Bios

Ellen Dugan Keating Award Poetry First Place, Third Place, and Honorable Mention:
 I became interested in writing poetry because I find you can say quite a lot without being hindered by punctuation.  Also, as a former newspaper reporter I am accustomed to the need to conserve words and thoughts so that each may have the impact that its author desires. I am an avid reader of non-fiction because I like to learn new things and am an equally avid reader of poetry because I love the way words sound and can be manipulated.  Also, I try to express things in a unique, thoughtful, humorous, and sometimes if I can, a beautiful way.

Sara Etgen-Baker Keating Award Non-Fiction First Place and Honorable Mention.
Sara's love for words began when, as a young girl, her mother read the dictionary to her every night. A teacher's unexpected whisper, "You've got writing talent," ignited her writing desire. Sara ignored that whisper and pursued a different career, eventually she re-discovered her inner writer and began writing memoir vignettes and personal narratives. Some of her manuscripts have been published in various anthologies and magazines including Chicken Soup for the Soul, Guideposts, My Heroic Journey, The Santa Claus Project, Wisdom has a Voice, Finding Mr. Right,  and Times They Were A Changing: Women Remember the 60s & 70s. She's also writing her first novel, Dillehay Crossing. When not writing, Sara enjoys spending time with her husband, Bill.

Frank Milligan: Keating Award Fiction First Place and Non-Fiction Second Place.
Frank's traditionally published book, Time to Write: Discovering the Writer Within After 50, 2007, Quill Driver Books, was recognized with a 2009 Silver Award at the 18th Annual National Mature Media Awards. His short fiction and nonfiction have won local, state, and regional awards. He is past president of the Chesapeake Bay Writers, a member of the International Thriller Writers, and a retired federal agent, law enforcement senior executive, and a former counterintelligence agent.

Frank holds a bachelor's in psychology, a master's in business and public administration, and a Master of Arts in writing from the Johns Hopkins University. He teaches writing at the Osher Lifelong Learning Institute of the College of William and Mary, and has taught at Northern Va Community College, the Lorton Workhouse Arts Center, and various other venues and writers' conferences. Frank and his wife Isobel moved to Williamsburg from Lake Ridge, Va in 2009.  He is currently seeking representation for a thriller/suspense novel. 
 
Bios of Other Winners:
Kortni Austin Keating Award Poetry Second Place: Kortni is a Project Manager for a Demolition Contractor based out of Moyock, North Carolina. Writing has always been a passion of hers that she has never explored in depth, however, a recent career change has given her a little more time to think of herself and finally pursue what she has always loved. When she isn't working, at a car show with her husband, or running back and forth between soccer and t-ball with their 4 year old son, she is squeezing in any time she can to write. While this may be her first achievement, she hopes it will not be her last. With plans to continue putting her work out into the world. Austin's goal is to help anyone who can relate to the troubles she has had to overcome within the stories she tells. Kortni Austin lives in Elizabeth City, NC.

Patti Procopi Keating Award Fiction Second Place:
Patti Procopi is a former army brat who lived all over the world before settling in Gloucester County.  Moving constantly can be a lonely life for a child but Patti soon realized that she could find friends and adventure in the books at the Post Library.  An avid reader from an early age, Patti decided that she wanted to be a writer when she grew up.  After retiring, Patti decided it was time to pursue her childhood dream.  While working at the Jamestown-Yorktown Foundation Museum gift shops she edited and produced several editions of the guide books for both of the Museums as well as creating a series of children's story books.  Patti wrote one of the books in the series, Mukambu of Ndongo about a young girl who was among the first Africans to arrive in English America in 1619.   She has also written a Middle Grade Historical Fiction book about the Battle of Yorktown.  When Will Our Sorrows Cease is her first Women's Fiction work (if possible please substitute Please … Tell Me More).  Patti is currently working on a sequel and lives in the Coke area of Gloucester with her husband of forty years, Greg, and their two dogs.  

Tim Holland Keating Award Fiction Third Place: Tim is the author of the Sidney Lake mystery series as well as the novel What the Mirror Doesn't See. His forthcoming novel. The Murder of Amos Dunn will be released on September 7, and is part two of the Sidney Lake series dealing with the missing first edition of The Tenant of Wildfell Hall by Anne Brontë. Part three, Deception will be released in 2020.
Over the years, he has written for a wide variety of magazines and newspapers, on a free-lance contributing basis. During his time with a major financial institutional in New York, he specialized in global finance and product management.
His writing career began while at St. Bonaventure University where he studied English Literature and was the editor of the literary magazine, The Laurel. He is also a member of The Brontë Society of Haworth, Yorkshire, England for whom he has also contributed some articles and commentary.

Corey Stewart Hassman: Keating Award Non-Fiction Third Place. Cory is the Managing Editor of the Anglican Theological Review. A speechwriter and editor for twenty years, her nonfiction has been published in several magazines. She was the 2017 Fiction Scholar at the Tinker Mountain Writers' Workshop, and received a 2018 Rivendell Writer's Colony fellowship. Currently, Stewart Hassman is at work on a nonfiction project in Assisi, Italy, as well as her first novel. She holds a BA in Peace, War and Defense from UNC-Chapel Hill and an MA in Theology and Literature from The University of the South

Laura Forster Keating Award Poetry Honorable Mention: Laura is a dual citizen of Ireland and the United States. She attended primary and secondary school in Ireland, as well as the National College of Art & Design, in Dublin, before returning the country of her birth. Laura holds two masters' degrees and is a professional in health care, working in Richmond. She has five children and has been writing for over forty years. Laura enjoys fine art and museums and has traveled extensively in Europe and Asia. Laura enjoys the challenge of reading and reciting Rilke in German and has begun writing poetry in Irish, having studied the Irish language for over a decade. She enjoys gardening and quiet nights with a glass of wine on the patio of her home in North Chesterfield, Va.

Craig MacQueen Keating Award Poetry Honorable Mention: Craig has spent his entire career as a professional writer.  In addition to having counseled major corporations as a senior communications executive, he has served as speechwriter to CEOs.  He holds a BS degree in English from Ohio Wesleyan University and undertook graduate study in journalism at Penn State University. In recent years he has returned to his love of poetry as a means of expression.  Craig lives on Virginia's Northern Neck where he enjoys boating, fishing, kayaking and golf with his wife, Rhonda.

Gloria Wang Keating Award Poetry Honorable Mention: Gloria lives and attends school in Northern Va. Her poetry has been recognized in the National Scholastic Art & Writing Awards, and her poems have also been featured in publications such as Tilde Literary Journal. In her free time, she is usually baking apple pies, painting, or gallery gazing in Washington, DC.
About Jean C. Keating
Jean C. Keating, born March 3, 1938, received her Bachelor of Science degree from the University of Georgia and her Master of Arts Degree from the George Washington University. A true rocket scientist, she had a key role in the development of the space program at NASA in the 1950s and 1960s, earning NASA's Special Service Award in 1968. In 1970, she was named Virginia's Outstanding Young Woman of the Year and one of ten Outstanding Women of the Year recognized nationwide.

Jean's varied and illustrious career included acting as the Assistant Director of Institutional Research at the College of William and Mary and serving on the Virginia State Council for Higher Education. She was also active in volunteer work, chairing the Virginia Lung Association's regional health education committee, serving as president of the Williamsburg Woman's Club, and chairing the leadership development committee of the Virginia Federation of Women's Clubs.

Following her retirement, Jean began a second career as a freelance writer and author, publishing five novels about her beloved Papillons— Amorous Accident, Pawprints on My Heart, Pawprints through the Years, Beguiling Bundle and Love's Enduring Bond and her last book, Animal Heroes and Friends, available at amazon.com.

She was a popular speaker, columnist, and champion for the creative arts, and a former book reviewer and columnist for Chesapeake Style and served as president of Chesapeake Bay Writers.