The

Astute

 Reader
An interactive presentation
By Sally Stiles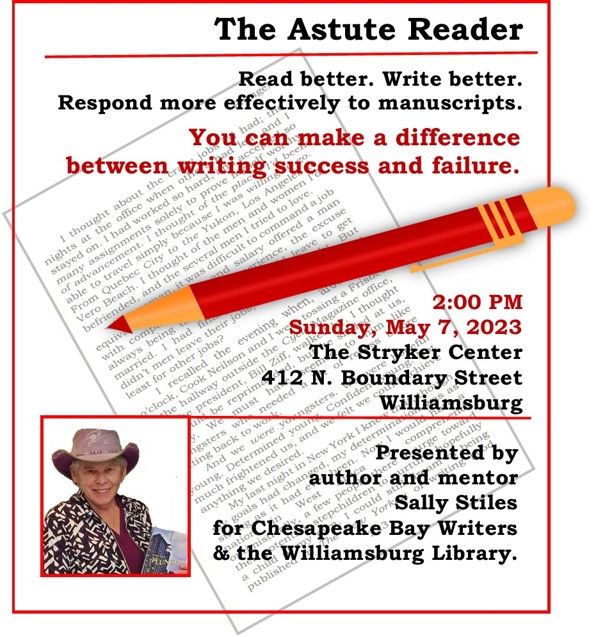 Sunday, May 7, 2:00 to 3:30 p.m.
How to create an effective critique group. How to nurture creativity. How to eliminate common writing errors. How to turn criticism into acclaim. And much more!
The Stryker Center
412 N. Boundary Street, Williamsburg.
2:00 -3:30 p.m.
Presented by author and mentor Sally Stiles for the Chesapeake Bay Writers and the Williamsburg Library
https://www.wrl.org/event/how-to-effectively-critique-a-manuscript/