Self Publishing Guide
PDF
Helpful and informative links collected over the past few years.
List of Book Reviews from
Chesapeake Style Books in Style
Chesapeake Style Magazine offers Books in Style reviews for authors of recently published books. Members of CBW or its critique groups are encouraged to ask someone to request guidelines and write an original 500-word review and send it with a high-resolution image of the book's front cover. Reviews are not limited to members, but CBW folks should take advantage of this special opportunity to share news of your work in issues with a distribution of 10,000 copies in the Middle Peninsula, Northern Neck and Williamsburg.

These are some of the books in the Chesapeake Style archives. Just click on this link and choose the month and year to go to the issue with that review.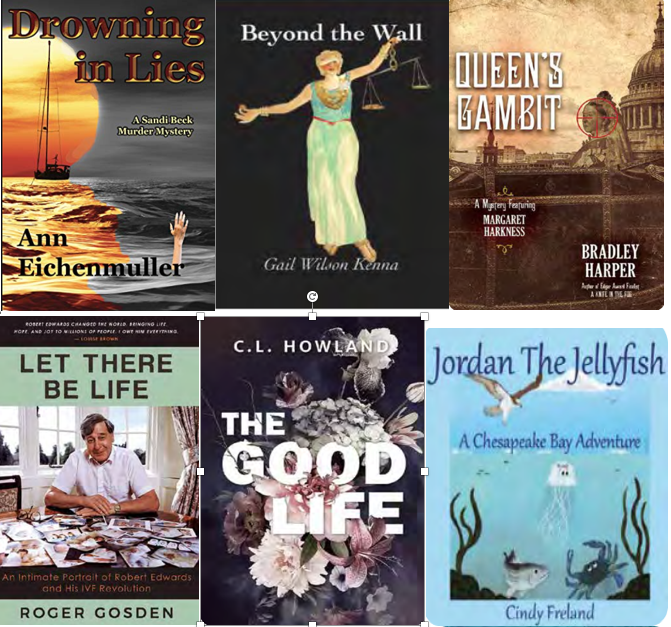 Drowning in Lies       Ann Eichenmuller  2020 Winter
Beyond the Wall       Gail Wilson Kenna 2020 September
Queen's Gambit       Bradley Harper      2020 April
Let There Be Life     Roger Gosden        2020 APRIL
The Good Life          C. L. Howland         2019 August
Jordan the Jellyfish Cindy Freland          2019 July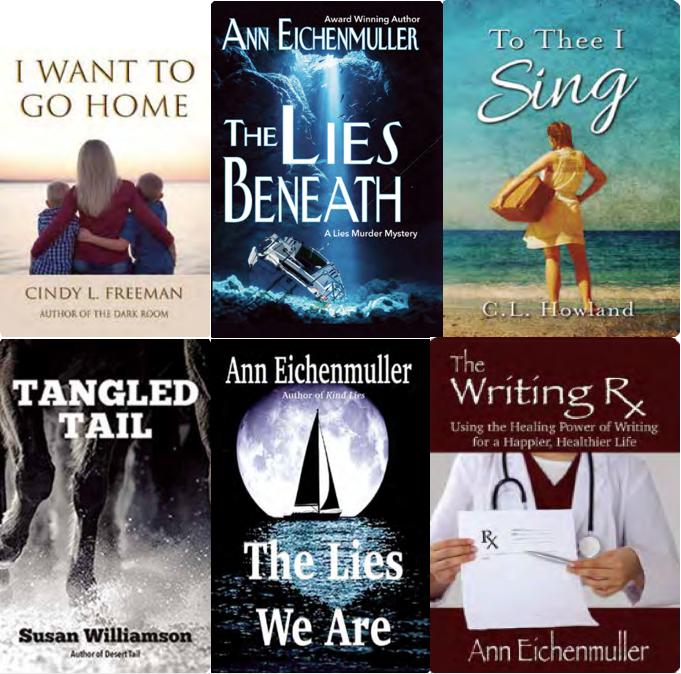 I Want to Go Home                      Cindy L. Freeman                        2019 June
The Lies Beneath                         Ann Eichenmuller                        2019 May
To Thee I Sing                              C. L. Howland                                2019 April
A Tangled Tail                              Susan Williamson                         2018 November
The Lies We Are                          Ann Eichenmuller                         2018 September
The Writing Rx                            Ann Eichenmuller                         2018 July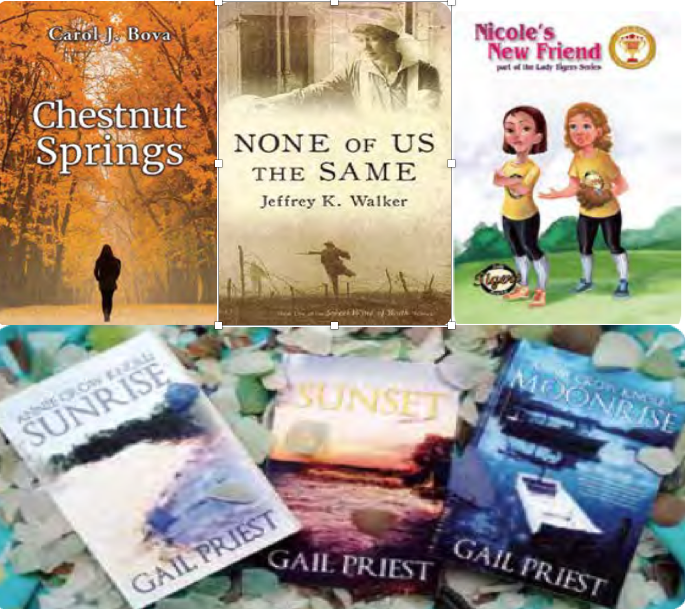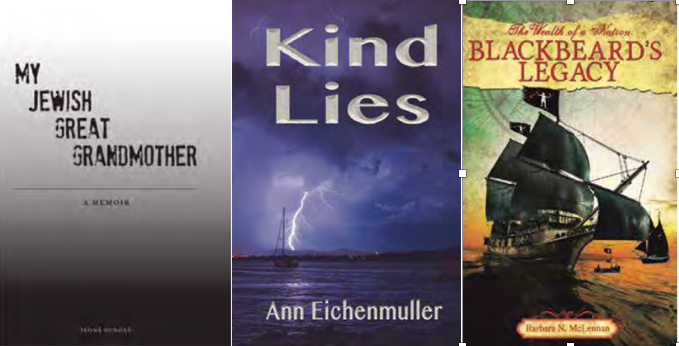 Chestnut Springs          Carol J. Bova                2017 October
None of Us the Same   Jeffrey K. Walker        2017 October
Nicole's New Friend     Dawn Brotherton      2017 September
Annie Crow Knoll Trilogy Gail Priest               2017 August
My Jewish Creat Grandmother  Ilona Duncan     2017 June
Kind Lies
Ann Eichernmuller       2017 May
Blackbeard's Legacy  Barbara N. McLennan 2017 May